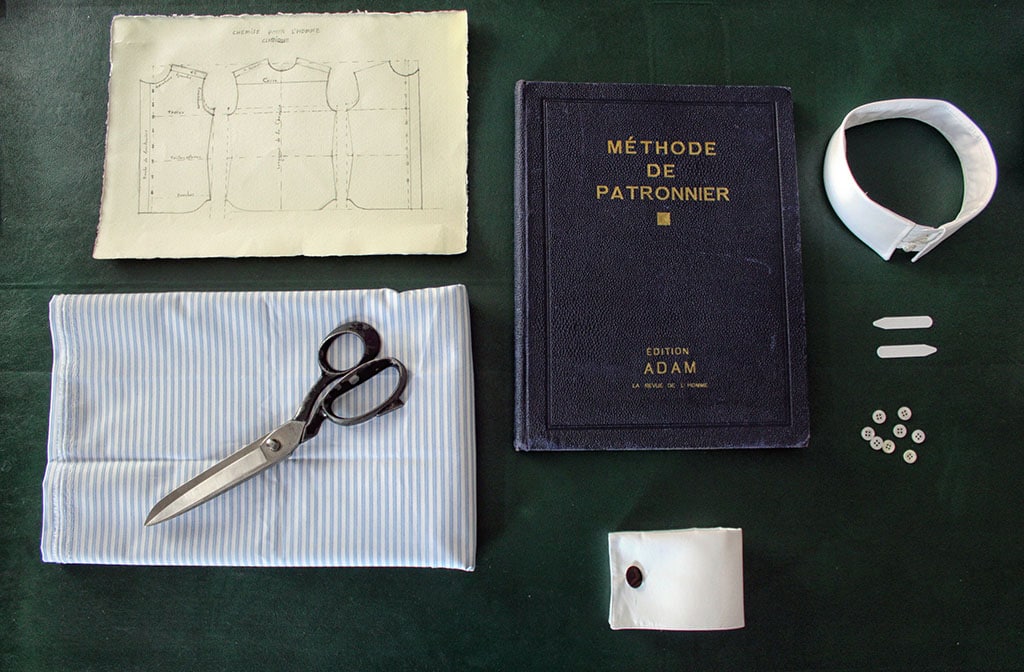 The quest

FOR TRADITIONAL KNOW-HOW

Being the inheritor of exceptional know-how, the Revenga House is a family owned shirtmaker that crafts bespoke shirts in the heart of the old town of Geneva. Our Master Shirtmaker is proud to advise and clothe all customers seeking for timeless bespoke shirts, epitomising the values of traditional know-how.
The elegance
OF THE BODY AND THE SOUL
We strive to ensure you exalt your elegance in both its bodily and mental forms. We uphold that attire and ethos are intrinsically linked, mutually influential and blossom in each other's presence. Bespoke garments express and enhance the singularity and subtleness of the being.
Bespoke clothes thus become a quest for unicity transcended by the maestria, passion and creativity of our devoted craftsmanship.
The Bespoke is a mindset.
Master Shirtmaker

JOSEFA GARCIA LOZANO

As from early childhood, Josefa displayed a keen interest in sewing and garment-making. Back then, in the province of Zamora, our Master Shirtmaker's grandmother Antonia Revenga Gil had established herself as a designer and seamstress and passed on the appeal of sewing and creation.

Having arrived in Switzerland, Josefa followed courses at the SITAM Fashion Institute and obtained styling, figurine design and model-making qualifications. She then went on to work for many years as a shirtmaker for the only remaining Genevan tailors Lorelli Chemisiers and BKO International, in whose workshops she refined her know-how and mastery of the profession.

Now a renowned shirtmaker, she is the creative driver behind Revenga Chemisiers Genevois. From the heart of her family workshop, she conceives with unwavering passion unique, artisanal and Swiss-made bespoke shirts while scrupulously abiding by the rules of the trade.

j.garcia@revenga-geneve.com +41 22 547 58 83