DISCOVER OUR BESPOKE TAILORING PROCESS
Making a bespoke shirt is far more complex than it might first seem. Every single shirt requires numerous manual operations which must be carried out with patience and the utmost precision to guarantee truly exemplary creations.
You will find below the main steps of our Bespoke tailoring process: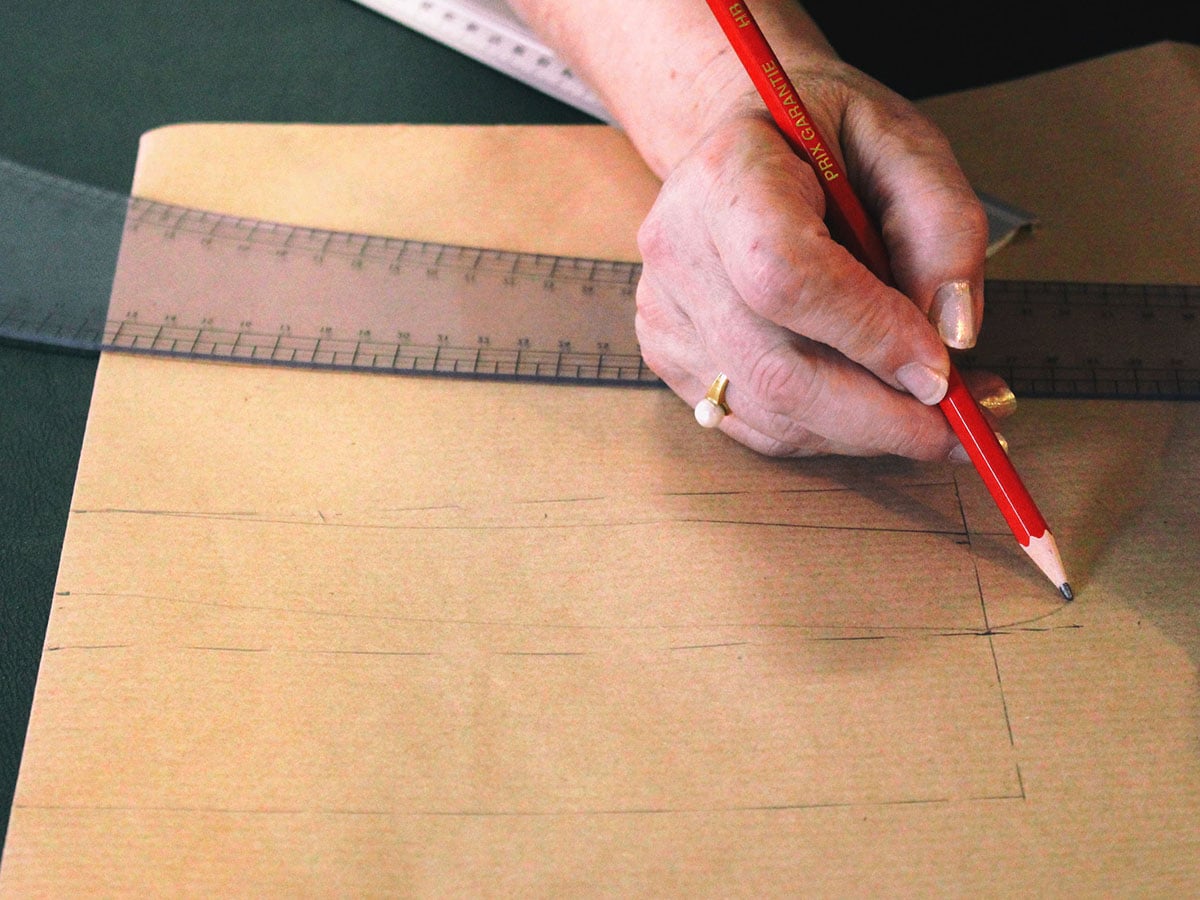 PATTERN DESIGN
To ensure each of your shirts fits you perfectly, we draw and cut by hand your personal patterns. Those are exclusively created based on your measurements rather than on a pre-existing pattern.
CUTTING
Once the patterns have been created, we cut your mock-up toile, the latter being optional but highly recommended for your first order.
Once the toile has been tried and finalised, we begin cutting your shirt using the fabric you have selected. This is carried out entirely by hand and requires a high level of dexterity as to cut precisely whilst paying heed to the grain of the fabric and subtleties of the patterns making up your shirt.
THE ASSEMBLING AND FINISHING OF YOUR SHIRT
Having cut the sections making up your shirt, we begin assembling them together.
We can sew all your buttons by hand according to the motif you have chosen (parallel, zampa di gallina, or cross). To ensure quality, precision and strength, we embroider your buttonholes using a sewing machine. However, to satisfy the real purists among you, we can also create your buttonholes by hand.
Piecing together a bespoke shirt requires numerous stages. Some are carried out by hand to guarantee impeccable finish and the details worthy of a personalised endeavour. Others are performed by machine to ensure greater resistance to wear and a high level of precision. Our stitch density of 10 stiches per centimeter and lateral stitching which can be as close as 1 millimeter from the edge bear witness of our bespoke tailoring process.